Home
Home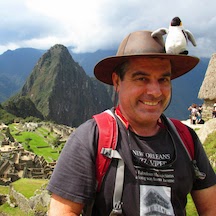 Greetings! I'm a Professor of Computer Science, Diversity & Equity Officer/Adviser at multiple levels (EECS Department, College of Engineering, University), and Faculty Adviser for Digital Learning Strategy. I'm also a musical theater fanatic and performer, and an aficionado of computing history and retro technology.
The menu above leads to more detail about my various activities, but in a nutshell:
My current research focuses on CS education and technology-enhanced learning, at the intersection of pedagogy, human-computer interaction, and programming systems.

I regularly teach CS169A Intro to Software Engineering (and the accompanying CS169L project course), CS375 Teaching Techniques for CS, and sometimes the freshman seminar Our Digital Quandary, exploring issues at the intersection of computer science and society.

Office hours Fall 2023: Tuesdays 16:00-17:00 in 569 Soda Hall, or you can email to request an appointment: my last name at berkeley dot edu.
News
July 1, 2022: Great article from Inside Higher Ed on how Berkeley Engineering launched three Black college presidents…but also a separate sobering article from Chronicle of Higher Ed profiling five professors of color who left academia because of the poor climate at their institutions.

May 24, 2022: The NSF-funded LEAP Alliance is recognized for its efforts to improve diversity & equity in the computing professoriate! Audrey Sillers and I represent Berkeley in this important effort.

May 13, 2022: Prof. Dan Garcia and I were awarded a grant from the California Education Learning Lab for our project A's for All, promoting proficiency-based/mastery-based learning. It's a collaboration with Cal State Long Beach and El Camino College. Read more about it on the LEARNER Center website!
Recent Posts